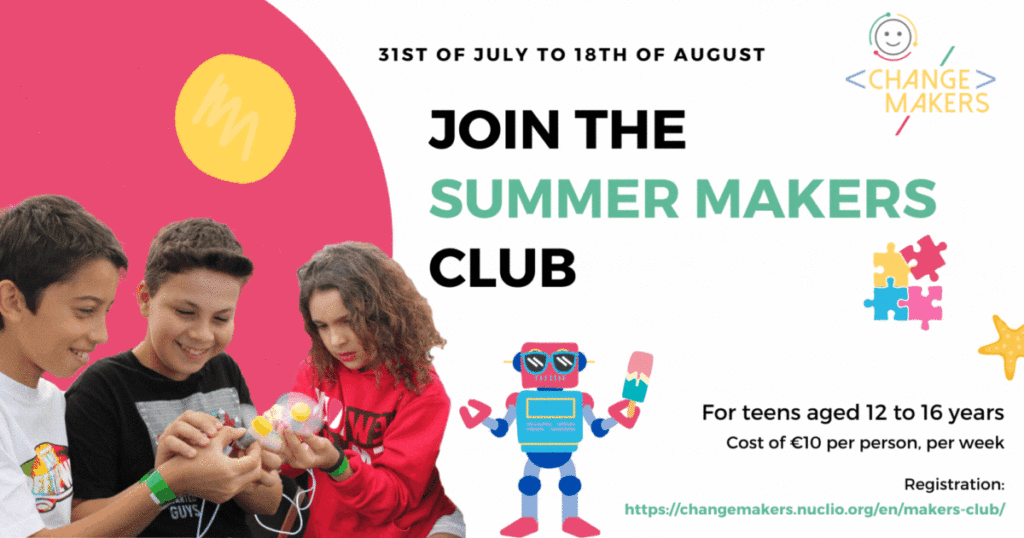 The Summer Makers Club is a space for creation and exploration (guided by the team) for young people between 12 and 16 years old who want to learn programming, electronics, laser cutting and engraving, 3D printing, among other skills along practical development of projects, such as, for example, a solar cart.
The Club will run from July 31st to August 18th on weekdays from 2pm to 6pm. Registration is weekly and costs 10€ per week.
Within this club, young people will meet the change makers team, integrate the team's routines and follow the activities that take place in the space.